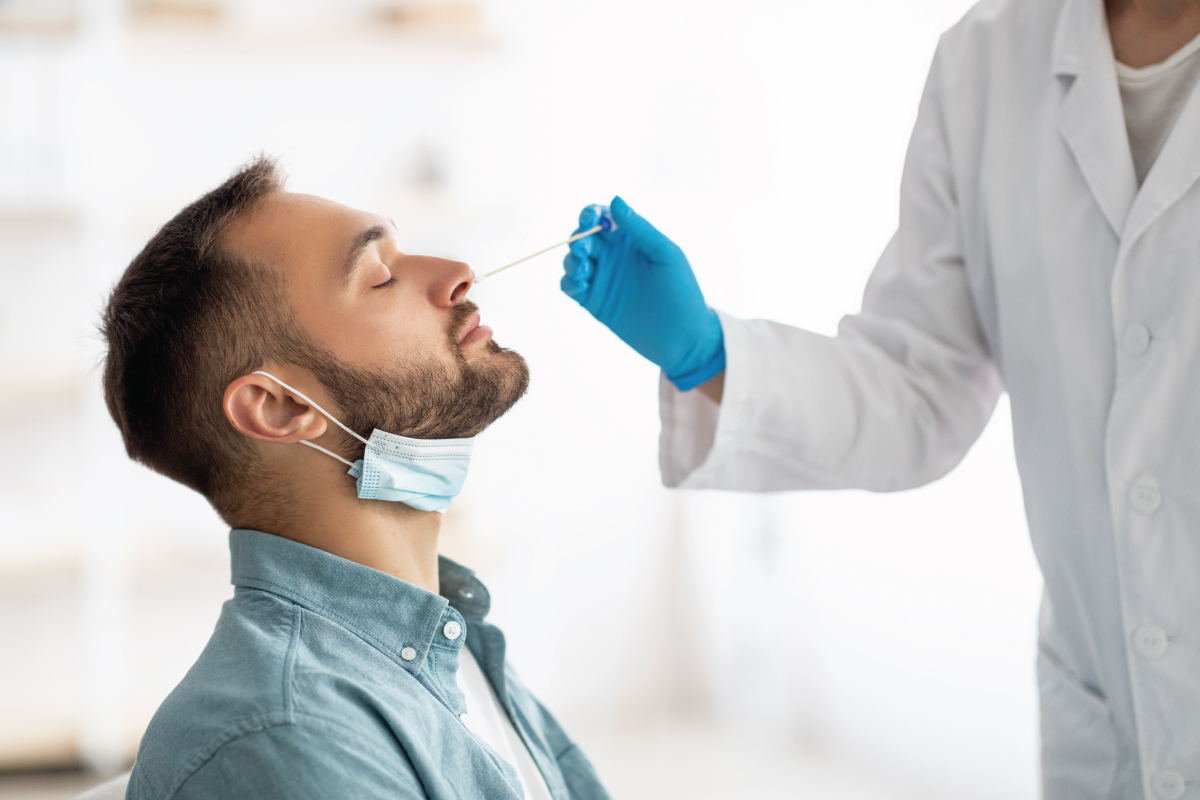 PCR Tests Muswell Hill - From £79
PCR TESTS MUSWELL HILL
Redwood Pharmacy offers a convenient private Covid-19 RT-PCR testing service with a fit-to-travel certificate
The results certificate will say either Not Detected(Negative) or Detected (Positive),
Very rarely - inconclusive or invalid
What does an "inconclusive" result mean?
An inconclusive result is neither positive nor negative. This result can occur from inadequate sample collection, very early-stage infection, or for patients close to recovery. With an inconclusive result, collecting and testing another sample is recommended.
Laboratory testing is a very complex and sensitive process. Whilst inconclusive results are rare, they can and do happen. There are many causes that can result in an inconclusive result including environmental, temperature control, contamination of food or drink consumed (normally within 30 minutes of test), or very early infection stages.The SARS-CoV-2 Real-time RT-PCR assay targets two distinct gene regions . When one of the two targets, but not both, is present above the threshold for positivity, the test is reported as "inconclusive". This is usually seen with low amounts of viral DNA. In practice, "inconclusive" results should be treated as presumptive positive COVID cases with a low viral load present.
In the event of an inconclusive test, our laboratory will re-run the test cycle of your sample.
There is no guarantee that the re-cycle of your test will provide a conclusive result and in some cases you may be required to provide a new sample. We always recommend that you book your test as early as possible, but within your destination country's stipulated accepted 'test result to destination arrival' time frame (often 72 hours), to allow for these exceptions. We are not responsible for any direct, indirect, or consequential loss incurred as a result of an inconclusive or invalid test result.
Invalid: no genetic material was detected on the swab, typically as a result of not swabbing firmly enough.

Will you test positive after recovering from COVID-19?

The time taken to test negative after contracting COVID-19 depends on the severity of the case. PCR tests that hunt out parts of viral genetic material (RNA in the case of COVID-19) in our bodies and amplify it so we can detect it . PCR tests are extremely sensitive and can even pick up the presence of a few viral fragments. This is because fragments of viral RNA can remain in our bodies long after the infection is over and the virus has been cleared from our system.Unfortunately , many people test positive for weeks or months afterwards.
PCR test prices :
NEXT DAY RESULTS (sent by email)
(Monday- Friday)
8:30am-5.30pm = £79
(Saturday)
8:30am- 2pm - £79
SAME DAY RESULTS (sent by email after 7pm)
(Monday- Friday) - Last booking is 3pm for SAME day results
8:30am -3pm = £99
(Saturday)- Last booking is 12 Noon for SAME day results on Saturday
8:30am - 12 noon: £99
Sunday - SAME DAY PCR
Need a PCR on Sunday? We can arrange one even though we are closed. Cost £129
1- Pick up your test kit and form prior to Sunday.
2- Make your payment while picking up.
3- You will be given a designated time to wait ouside the pharmacy on Sunday morning and hand over the kit and form to the courier.
4- Your results will be sent by email between 5pm and midnight.
5- We are always available via email should you need to get in touch.
MOBILE PCR TESTING SERVICE - NEW!
We can come to you , if you are within a 4 mile radius of the pharmacy .
PCR fit to fly tests made easy, with a courier service to and from your door .
1- Book a time to start your 2 hour slot and fill out your details . Call pharmacy 02088831596 to make your payment.We will confirm your slot.
2- Our driver will arrive in your 2-hour slot .The driver will then wait while you take our easy-to-follow test, before taking it straight to the lab. Results are sent as soon as they are ready.
3- Same day service available till 1pm Mon- Fri and till 12 noon on Saturday. Results after 7pm ( can be up to midnight)
4- Next day service available till 5.30pm on Mon to Fri and On Saturday till 2pm . Results next day after 5pm (till midnight)
5- Same day - £149 , Next day -£109 . Please note any cancellations will incur a 20% handling fee.
Sunday - service is NOT available.
Performing the test :
Blow your nose
Wash your hands with soap or use a hand sanitiser.

Open your mouth wide and rub the swab over your tonsils (or where they would have been). Avoid the end of the swab touching your teeth, tongue and gums.

Put the same swab inside both your nostrils (about 2.5cm up or until you feel some resistance).

Taking a sample may be uncomfortable and make you gag, but it should not hurt.

Put the swab facing down into the tube and screw the lid tight.

Write your name and date on the tube.
It is YOUR RESPONSIBILITY to check and observe all the health and entry requirements applicable to your journey and you should always check the latest travel guidance from the UK government website BEFORE YOU TRAVEL and the guidance provided by the relevant public authorities of your destination.
Click on the link below and search for your destination country to see the latest advice.
https://www.gov.uk/foreign-travel-advice
Why choose us?
LOCAL, RELIABLE & TRUSTWORTHY . Managed by Friendly and Responsible Pharmacists,we have been providing Covid Testing service since May 2021 and send all test kits safely by a Courier to the Lab. Redwood Pharmacy, 116 Alexandra Park Road , Muswell Hill , N10 2AH. Tel 02088831596.